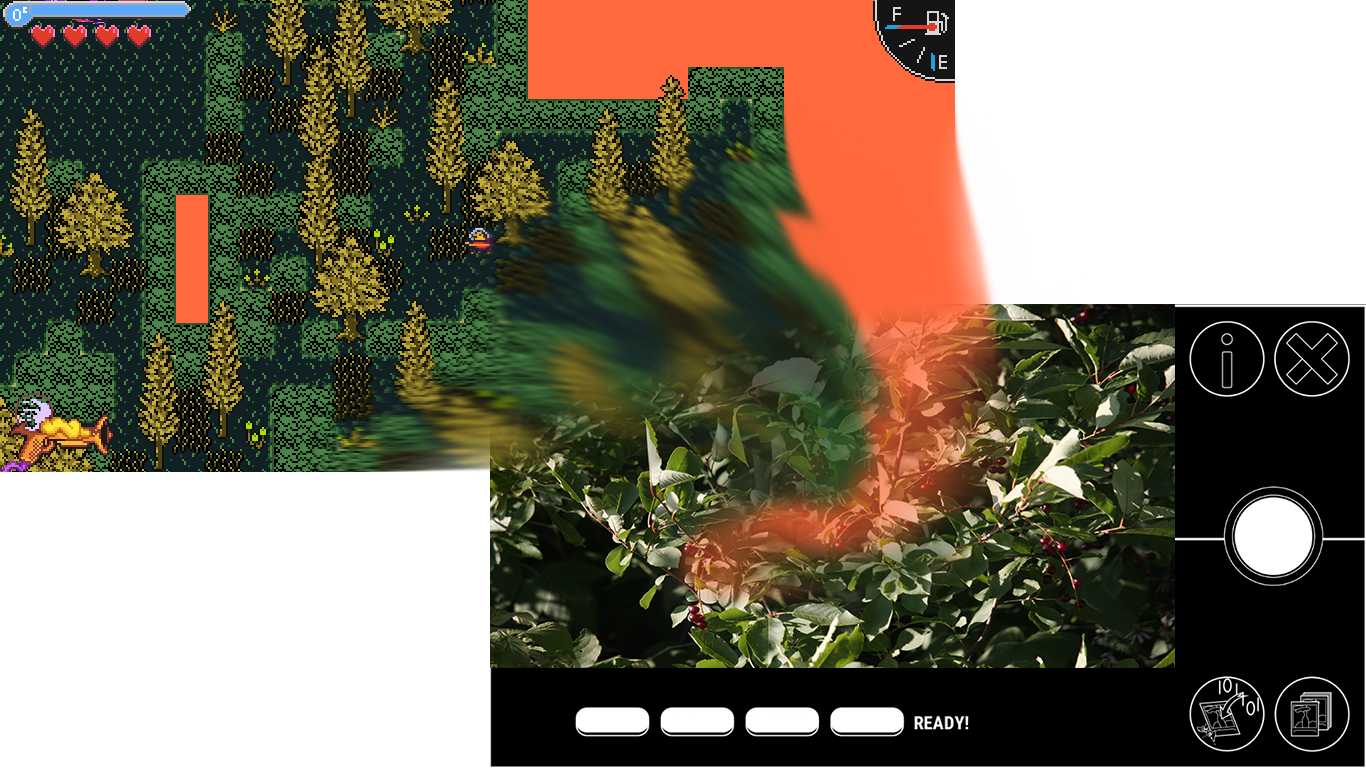 Gaia Gate
A downloadable Game and Camera for Windows, macOS, and Android
GAIA GATE [demo]
a multimodal digital camera and locative mobile game showcasing external contextual metadata (ECM) as it benefits app design and data visualization.
CREATE contextually-enriched photos!
PLAY procedurally-generated manifestations!
Visit the Website to learn more about the project!

This is an early build of the project uploaded to demonstrate its level design characteristics. Take a photo using the built-in camera, see your photos in the gallery, hit the 'G' for generate to create a level, then GO! in the main menu to play it.
You can also play randomly generated variations of levels by hitting the DICE button.
More in the works! This is the build presented for my thesis; expect more development towards the gameplay and the audio.
This project was created as part of my Master of Design thesis in Digital Futures, 2020. It will formerly launch as a Demo after the conclusion of my thesis defense; this is a bit of a prerelease!
Please note that the camera element uses your GPS location to gather information from OpenWeather for weather information, and on non-Androids the application uses your IP and IP Geolocation to determine your location. If you don't want to use the camera, you can still play around with Gaia Gate's "Random" dice button in the main menu.

KNOWN ISSUES:
- Due to API limitations, it is not possible to get historical weather data at this time. The API's also only have a limited number of calls.

- There's no gameplay mechanics! Not yet at least!
Download
Click download now to get access to the following files:
GaiaGate_Macv035.app.zip
44 MB
GaiaGate_Winv035.zip
44 MB
Sample Geotagged Images.zip
11 MB