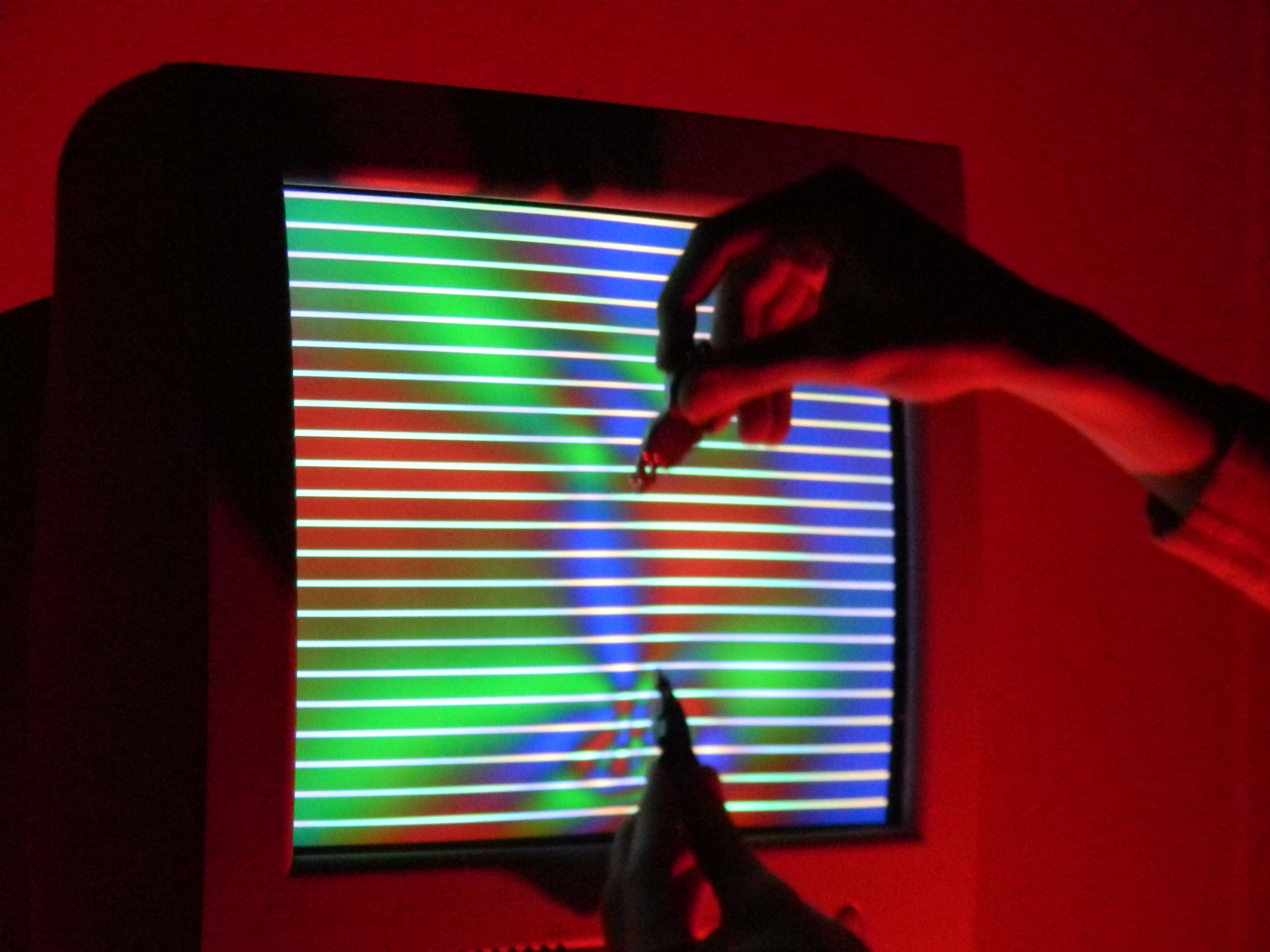 Colours for CRTs
A downloadable tool for Windows
Colours for CRTS - 2013
A little tool to draw lines and colours on your screen with adjustable sizes. Keyboard operated. I used this as a means of demonstrating magnetic fields by rubbing a CRT screen with hard drive magnets.
Just a disclaimer: if you rub magnets on your CRT or screen it could cause irreversible damage and I am by no means responsible for whatever you do. I've had some luck restoring the colours by waving the magnets an inch from the screen over the discoloured areas but results may vary.
Hit F1 for controls.
Install instructions
Unzip, and run. Use the 1080p version for 1920x1080 resolution screens, or the regular version for 640x480 screens.
Includes source code for gm8.1. The 1080p version was made in Studio, can upload that version on request (I cleaned the code up).